Best Shopping & Dining Experience in Kuala Lumpur
Kuala Lumpur hosts truly incredible experience of nightlife, dining & shopping for in-numerous travelers coming from far off places. None will feel alone while vacationing in places like Kuala Lumpur. It provides the best hospitality option with wide range of hotels providing best-in-class services along with competitive prices. Top hotels such as The Majestic Hotel, Fraser Place Kuala Lumpur, Hotel Capitol Kuala Lumpur etc provides packaged deals with wide array of tours such as Kuala Lumpur city tour, Batu Caves tour, Cultural Night Tour in order for tourist to have an exciting stay in Kuala Lumpur.
(Batu Caves Kuala Lumpur)
The dining experience at Kuala Lumpur is truly astonishing as it provides amazing tantalizing foods from all over the world. It hosts best-in-class restaurants which provide fine dining experience along with Mediterranean inspired restrobars & fabulous Thai cuisines. All these restaurants provide classic trendy options with variety of cuisines at reasonable price. Every traveler requires some inspiration in the morning to tour places of interest which paves way towards vibrant & charming Kuala Lumpur Cafes. These cafes are known for their superb tea & coffee along with vibrant atmosphere during brunch fare.
(Kuala Lumpur Rooftop Restaurant & Relaxing Space)
Though, party goers & night life travelers shouldn't worry at all as by midnight Kuala Lumpur comes alive with friendly ambiance & exhilarating night life. It amazes everyone with great clubs offering diverse range of options for party goers till wee hours of morning. The Kuala Lumpur rooftop bars provide scenic view of Kuala Lumpur city skyline along with breathtaking views of sunset. The gorgeous Sky Bar is situated on the 33rd floor of Traders Hotel Kuala Lumpur with pool facility along with myriad range of cocktails. Moreover, Marini's on 57 is one of the fine restaurant situated on the 57th floor of Petronas Tower 3 known for its top quality Italian cuisines along with great view of Kuala Lumpur skyscrapers.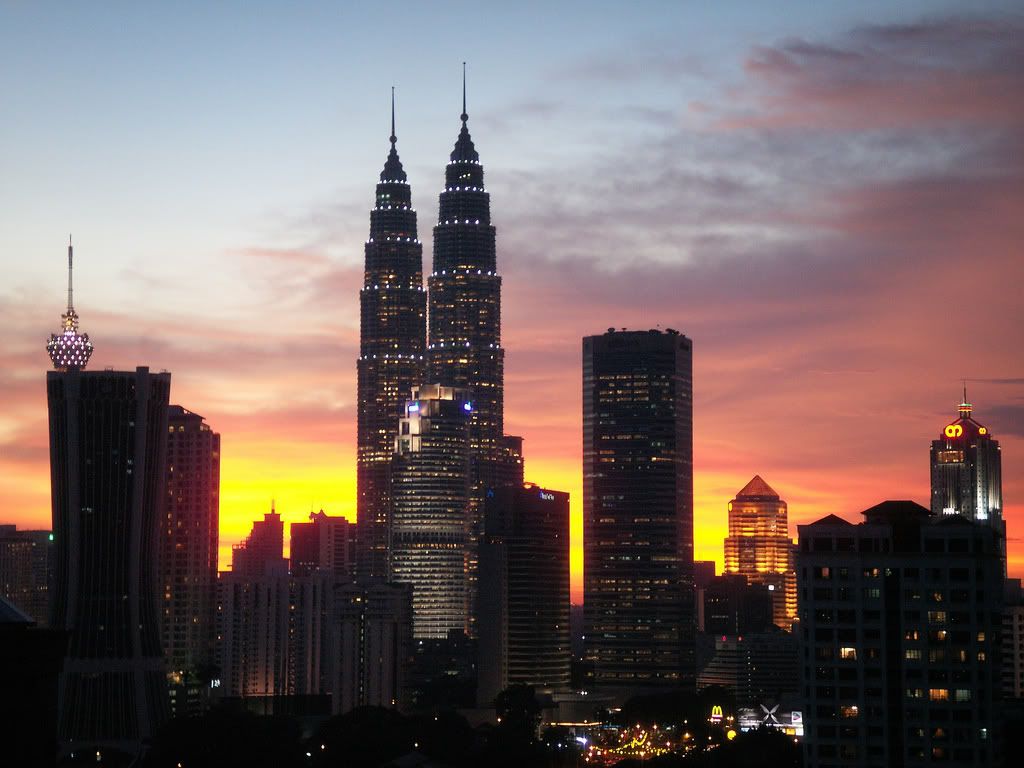 (Kuala Lumpur Nightlife)
Shopping amazes everyone as Kuala Lumpur provides the most convenient option for buying exclusive range of products from international brands like Louis Vuitton, Prada, Charles & Keith, Dolce & Gabanna, MK and heaps more. Kuala Lumpur offers hosts of shopping malls, boutiques, adventures & theme parks and interesting night-out.